First Annual WAC County Science Fair Award Goes to ...
Ms. Harley Thompson, San Carlos School, won the Water Awareness Committee's 1st Annual Award at the 2014 Monterey County Science Fair.
The award and a $50 prize were presented for her study, "Mercury, Not Just in Fish."
WAC Provides Conservation Information at 8th Annual Smart Gardening Fair
in April, WAC provided sponsorship to support the efforts of the Master Gardeners' Smart Gardening Fair held near The Crossroads in Carmel, focussing on efficient landscape irrigation.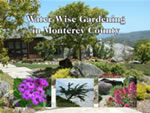 Design a Water-Wise Garden
Click the image above to visit the Water-Wise Gardening in Monterey County web site and use an interactive program to help you create your own water-wise landscape. Features include design ideas, photo galleries, plant lists, irrigation tips, and more! Plants were selected specifically for the Monterey County.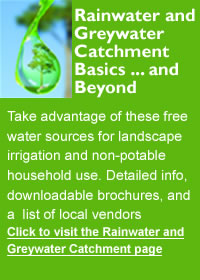 Lawn & Garden Forecast
Know when and how much to water your garden based on the weather. Just enter your Zip Code for a 10-day forecast. Click here