Visit the WAC Booth at the ...
Smart Gardening Fair
Monterey Bay Master Gardeners
8th Annual Day of
FREE GARDENING INFORMATION
"COPING WITH DROUGHT"
Saturday, April 5th 9 am to 3 pm
RIO ROAD AND HIGHWAY 1, CARMEL
Adjacent to the Crossroads Carmel
For further information: www.smartgardening.org
Speakers
10 AM JEFF FROKE: Planting Natives for Firesafe Gardens and Landscapes
11 AM ALRIE MIDDLEBROOK: Habitat Gardening with Native Plants
12 PM PHILLIP BURRUS: Esalen Farm to Table: Growing Community in Big Sur
1 PM MARGOT GRYCH: Harvesting your Landscape, Eating Your Bouquet
2 PM JOE TRUSKOT: Smart Roses for a Smart Garden
Vendors ... plant sale / gardening supplies and services
Advice ... smart gardening in extreme drought
Demonstrations ... ongoing
PROPAGATION TECHNIQUES
HOW TO REPLACE A LAWN
CANDICE MCLAREN – Chicks in the City, Hens in the Hood
PETER QUINTANILLA – Pruning Trees for Strength and Beauty
OTIS JOHNSON – The Secret Life in Compost
RON MORGAN – Bee Keeping
STEVE MCSHANE – Easy Re-potting Essentials
SARA STEINER – Teas: Growing your own herbal infusions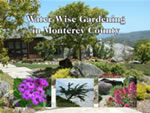 Design a Water-Wise Garden
Click the image above to visit the Water-Wise Gardening in Monterey County web site and use an interactive program to help you create your own water-wise landscape. Features include design ideas, photo galleries, plant lists, irrigation tips, and more! Plants were selected specifically for the Monterey County.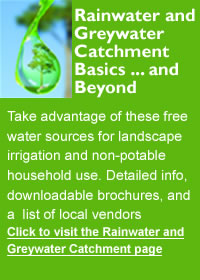 Lawn & Garden Forecast
Know when and how much to water your garden based on the weather. Just enter your Zip Code for a 10-day forecast. Click here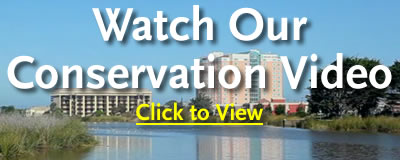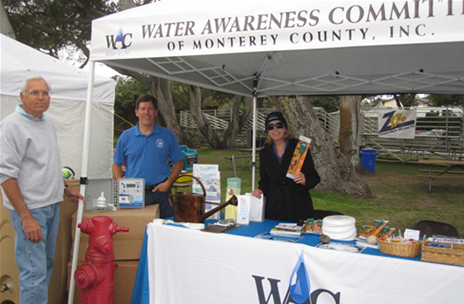 Water Awareness Day at the 2013 Monterey County Fair
On Saturday, August 31, 2013, the Monterey County Fair is holding Water Awareness Day, sponsored by the Water Awareness Committee. Be sure to stop by their booth to learn lots more about water conservation strategies and pickup free water conservation devices. There will also be a free drawing to win great prizes such as a rain barrel and a weather-based irrigation controller.
Water-Wise Landscapes Awards
Be sure to visit the Floriculture Building to see beautiful water conserving gardens. Garden awards will be selected based on criteria such as plant selection, irrigation, and overall appearance. WAC is grateful to generous prize sponsors: