View or Download the Flyer (PDF)
Water Conservation Showcase
A Water-Wise Vendor Expo
Saturday, August 30th, 2014
12:00 p.m. to 5:00 p.m.
Fairgrounds Garden Display Courtyard
Learn the latest news about our water resources, water rates, water supply projects, and the water conservation assistance available to you.
Learn about new landscaping and irrigation practices, planting design, irrigation equipment, and household fixture retrofitting that helps reduce water use and both improve and protect the environment.
Meet and talk to experts and see the latest technologies in bath and kitchen fixtures, high-efficiency clothes washers, water-wise landscape plants, efficient irrigation controls, and artificial turf.
This is sure to be a wonderful event!
Bring your friends!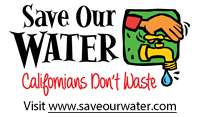 Important Drought Information for Monterey County Residents
View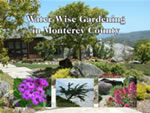 Design a Water-Wise Garden
Click the image above to visit the Water-Wise Gardening in Monterey County web site and use an interactive program to help you create your own water-wise landscape. Features include design ideas, photo galleries, plant lists, irrigation tips, and more! Plants were selected specifically for the Monterey County.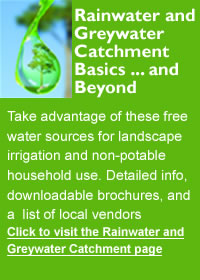 Lawn & Garden Forecast
Know when and how much to water your garden based on the weather. Just enter your Zip Code for a 10-day forecast. Click here